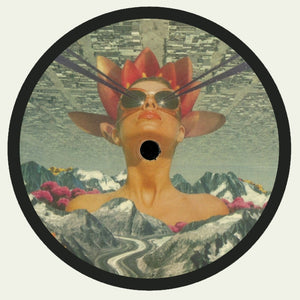 As the label strides into 2023 it was time to unleash another vinyl only release to follow on from the first successful release from Tommy Vicari Jnr.
This 2nd instalment comes courtesy of NYC's Adam Collins which is accompanied by a wicked remix from non-other than Grant Dell. Adam's first outing on the label was in 2013 and then in 2016 with fellow New Yorker Andrew Hobold (RIP) so it was time we had him back on the label again.
Both Adam and Grant have notched up a pretty impressive release list over the years so it's great to have them on board both together for this superb EP. Over the years Adam has released music on labels such as Kommuna Tapes, Nervous Records, Real Deal Records, Small Hours, Sur, Unsilenced Music as well as his legendary Euphoria Records under his Omni A.M. Guise with Marky Star.

A1 – Kyiv
A2 – Three White Doves
B1 – Cyprus Falls
B2 – Kyiv (Grant Dell's Tribalation Remix)