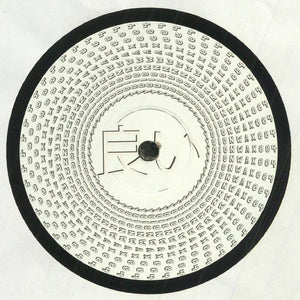 The YOIONWAX series continues! The fourth record is an EP with four tracks from a young and very talented artist from The Netherlands - Artmann.
Artmann has been producing music since a young age and grew up developing his experience of multiple musical genres which he has implemented into his own styles, making him an all-round producer. Artmann's handwriting in house music is recognized and loved by listeners all over the world. The year 2020 has been a powerful breakthrough in the industry for him, as evidenced by the many releases on Rendr, Houbless Music, Surge, Ovrdose Deep, Slightly Sizzled, Pitch, Rawesome Deep and others.
2021 is starting just as powerfully for this lad. Along with several digital releases on Rich Got Jacked, Purism, Elrow, Metafloor, HedzUp, the beginning of the year sees the release of his first own vinyl record - YOIONWAXOO4 on YOI! This record is the perfect ending to winter, tracks that will warm you up and put you in the mood for spring.
Don't forget. The classic, already legendary, animated artwork of our YOIONWAX series will come alive when you look at it through your phone camera with the flash on. By the way, our label boss Watsche recently posted detailed tips on how to look at the artwork properly. Look for it on our Instagram.

A1 – It's About Time
A2 – Nobody Is Perfect
B1 – What's Life All About
B2 – Don't Walk Away