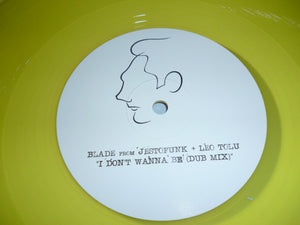 We could call them The Persuaders of disco: Jestofunk member Blade together with his friend Leo Tolu wanted to back to the Italo 80s old-school. The House Music sampling concept was strong and powerful element in all the JF related productions that Blade wanted to keep also for this much fresh release.
I Don't Wanna Be drive to a nostalgic Italo Disco melody with a much groovy step...
Enjoy the Summer... Enjoy Bella Vita!
A1 – I Don't Wanna Be
B1 – I Don't Wanna Be dub mix