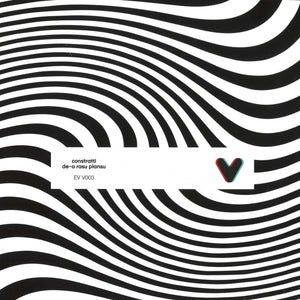 For its third vinyl release, Eagervision introduces to its public a young producer and DJ from the land of modern minimal par excellence - the talented Daniel Istrati aka Constratti.
As consistent as his output has been, his new release on Eagervision shows a perfected sound brought to the next level both in the quality of the final pieces as well as in their creative forging.
The London based label releases this record in a moment where Constratti's career feels like it's about to skyrocket, combining the three next level original mixes with a remix by Silat Beksi, an underground hero that has been pushing this sound forward in recent years. The result is a unique four-track dancefloor record that will surely stand the test of time.
A1 – De-A Rasu Plansu
A2 – De-A Rasu Plansu (Silat Beksi Remix)
B1 – Parallax
B2 – Cloud 9