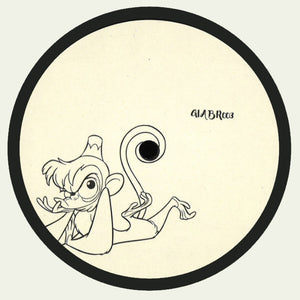 His interest in techno/house electronic music begins 1993. Rich clubbing experience gave him a chance to start his own production. The main source of quality electronic music were clubs and guest Djs mostly here in Zagreb. After gathering all styles together DAV came up with sound that is based on tech-house & deep-tech style influence. Background of 80's electronic music is also present in his work.
As a dj he played in many Croatian & Slovenian clubs with his basic tech-house style, playing only his productions. Finally in 2001 he signs for his first release in London and many of them followed.
He is also a member of «Stereo Studio» crew here in Zagreb, which is the strongest promoting organisation here in Croatia. Many strong djs were included in those big «Stereo Studio» parties that he played with , like : Terry Francis, Asad Rizvi, Grant Dell, Eddie Richards, Gideon Jackson, Richard Grey, Get Fucked, Pure Science, Ian Pooley, Felver, Omar...

A1 – Not Right Now
B1 – Don't Say Anything