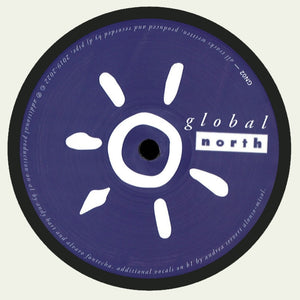 Following the success of their "Deeply Floored" EP earlier this year, DJ Pipe and Global North are BACK to bring you "The Night-Time Economy" EP.
The by-product of a spontaneous spaghetti-fuelled Tuesday evening up in the Sky Lounge, "Puttanesca" sees Pipe teaming up with old mates Hartman and Fonte for a swingin' house romp guaranteed to set pulses racing chilli emoji. On the A2, "Mobile Craft" fastens uninhibited bass-pressure to nimble percussion and a litany of twisted vocal snippets - speeding across the surface of your eardrums at turbo-charged velocities.
Ushering us further into the Night-Time, B1 "Escuela De La Vida" is a seductive after-hours groover truly brought to life by the sultry vocal stylings of Barcelona's finest, Andrea. The blissful "Horizon" closes things out - its buoyant bassline striding onwards against a backdrop of dubbed-out stabs, conjuring up hazy, half-remembered visions of Ibiza villa acid trips and eight-hour Hoppetosse closing sets.

A1 – Puttanesca
A2 – Mobile Craft
B1 – Escuela De La Vida
B2 – Horizon