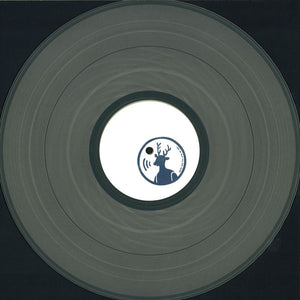 No nonsense house stable Holic Trax turn to accomplished producer and DJ Ekkohaus for their next EP. The Greek producer serves up four brilliantly robust jams that come on limited 12? coloured vinyl (with a bonus track) as well as digitally.

Ekkohaus has been leading the house scene from the front for more than a decade now. His infectious, perfectly paired down and groove driven style is experimental as well as being much loved by DJs and dancers. He has turned out a fine full length on regular label home Moon Harbour and singles on others like Mule, Cargo Edition, 2020 Vision and Holic Trax before now.

Up first here is "Corner People" with a prying synth line that burrows deep into the night as blobs and droplets of colour rain down next to it. The underlying drums are slick and smooth and the overall effect is brilliantly hypnotic. The fantastically fresh "Shout It Out" then goes fast and deep into a world of liquid pads and spiralling chords. Whispered vocals add a sensual heat and the swiftness of the groove cannot fail to carry you away in fine fashion.
"New Tricks" has meaty, roughhewn drums driving it along and is nice and frayed and analogue around the edges. Curious stabs and rattling, DIY perc sounds percolate up through the mix on this most macho of deep house tracks. Lastly, vinyl only effort "Because of You" is a slick, syrupy deep house cut with wavy, bendy tones, terrifically playful melodies and a charming sense of colour littering it from start to finish.

This EP is stuffed with perfectly feel good house music that works the soul as well as the sole.
A1 – Corner People
A2 – Shout It Out
B1 – New Tricks
B2 – Because Of You