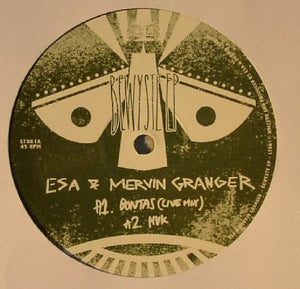 Hungarian electro wizard, Norwell presents his first release on Lobster with his 'New Physics EP'.
'Base-1' immediately launches into a space craft of sharp highs and warp-y drones before erupting into a fitting combination of punky synths and warm bass pads on 'New Physics'. 'Paradox Logic' then kicks in with sparkling electro melodies ready for an immense explosion of deep and colourful drum patterns and sci-fi textures.
On the flip, a rollercoaster of tangy synths and juicy pads in 'Motif' springboard into a dusty haze of darkness on 'Humanoid Forms' before delving even deeper into a blurry cloud ending on 'Train to Inamuragasaki'.
A kaleidoscopic journey of electro flavours and warm, punchy robotic space magic.
A1 – Bontas live mix
A2 – MVK
B1 – MVK Boddhi Satva Ancestral Soul remix