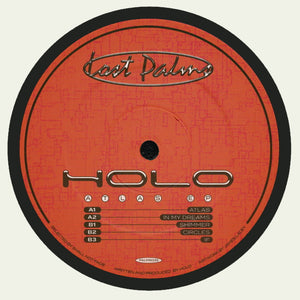 Holo is a Melbourne-based producer of smooth and groove-driven deep house, an up-and-comer who caught the eye of Shall Not Fade. His debut EP lands soon on the Lost Palms sub-label bringing us the sun-soaked warmth of his home city.
Atlas EP is all about a laid back summer sound palette; the title track draws you in with its subtlety. A crawling bassline grooves underneath seascape samples and strings, making for a gorgeously produced track that evokes beach trips and waves glittering in the sun. "In My Dreams" is piano driven upbeat house for the day party, with an added dash of 303 bass that gives it bite.
On the B-side "Shimmer" gives you seductive soul vocals to echo around your head to the pulse of the blissed out tune, while "Circles" feels like the climax of the record, glimmering arps that give way to a breakbeat crescendo sure to get hands in the air. Holo's debut closes with "If": the chunkiest beat on the record, an electronica groover that ebbs and flows between deep house relaxation and a techy dance track.

A1 – Atlas
A2 – In My Dreams
B1 – Shimmer
B2 – Circles
B3 – If