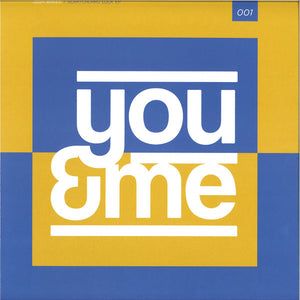 Manchester collective and event series You&Me unveil the first EP of their newly formed in-house imprint, with the inaugurating EP delivered by founder Josh Baker in June.
Fast-rising DJ and producer Josh Baker is at the forefront of the UK's emerging house talents having blossomed
onto the scene over the past 12 months, guided by a string of stand-out releases and material via Rich NxT's What NxT label, Hedzup, Adult Only and Ben Rau's META imprint.
Having founded his own event 'You&Me' in 2015, welcoming the likes of Apollonia, Traumer, Archie Hamilton, Subb-An and Enzo Siragusa to Manchester across recent events, the series has quickly become one of Manchester's most notable underground parties and 2019 will see the collective add yet another string to their bow as they launch their own in-house imprint courtesy of Baker's three track 'Scratchcard Luck' EP this summer.

Title cut 'Scratchcard Luck' opens the EP as Baker goes to work combining shuffling drums, sci-fi synths and subtle acid accents to reveal an up-front cut destined for the peak hours. On the flip, hazy and delicate lead melodies float amongst well worked percussion patterns and bumping bass licks throughout 'Kick It', before rounding out proceedings with 'Constant Control', a head down, hands up groover combining electro-tinged lead
lines and resonant chords to conclude yet another impressive release from Baker and an impressive debut offering from You&Me Records.
A1 – Scratchcard Luck
A2 – Kick It
B1- Constant Control