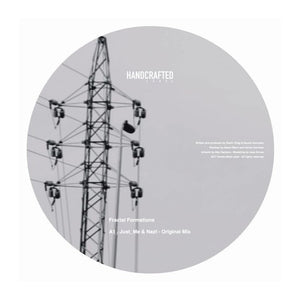 Next up on Handcrafted, Berlin-based producer Just_Me teams up with label founder Nazt to deliver the Fractal Formations EP. The final result is a deep, yet swinging track accompanied by moody pads that showcases the diversity of the producers.

The Original is followed by Alexkid and Carlos Sanchez's individual reinterpretations.
Although very different, both remixes are finely crafted for the dancefloor, while still maintaining hints of the track's original mood.

Being our long-time favorites, we are happy to have Alexkid and Carlos Sanchez rounding up the concept of this collaborative release.
A1 – Fractal Formations
B1 – Fractal Formations Alexkid remix
B2 – Fractal Formations Carlos Sanchez remix