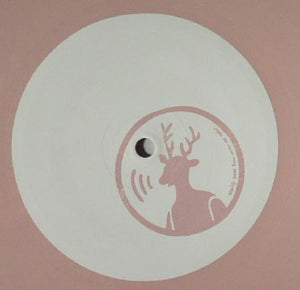 Holic Trax has established itself as a respected, no nonsense outlet for quality house and
techno and that carries on here with a new EP from Keita Sano that comes on a limited
edition run of coloured vinyl.
Keita Sano is based in Okayama, Japan and has previously released on labels such as
NYC's Mister Saturday Night and Hugo Capablanca's Discos Capablanca. Here he presents
his latest single for the ever excellent Holic Trax in raw and excellent fashion.
Up first, 'Flowers From Your Grave' is a gritty number with tough drums, Detroit inspired pads
and plenty of physicality in the groove. Crisp and dynamic, it's a robust house cut, for sure.
'Let's Stay Together'
is a more party sounding offering with atmospheric ambience in the
back ground as streaming Rhodes chords and organic percussion set a Moodymann style
vibe front and centre.
Then comes 'Night Walking', which flips the script again, this time sinking down into a warm,
propulsive deep house vibe with bold but soft edged chords, driving drums and engaging
hand claps. Lastly, vinyl only cut 'Exit'
is a prickly, raw and frazzled acid number with phased
basslines, panning 303 squelches and plenty of wallop in its bones.
This is a fine EP that is sure to make a big impact on the dance floor.
A1 – Flowers From Your Grave
A2 – Let's Stay Together
B1 – Night Walking
B2 – Exit