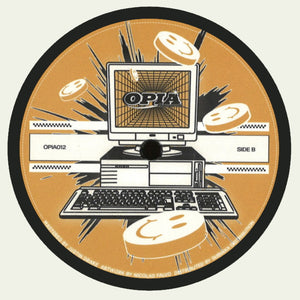 Rave specialists OPIA Records mark release number 12 with "Trance & Dance" by Sentaku's, Man/ipulate. The EP is a dusty nod of respect to the timeless sounds of the 90s with the five tracks sounding like unearthed gems rather than modern day productions.
The opening track "Flight" gives you an instant taste of what's to come, driven by trance energy with a pure sense of euphoria, taking the dance floor into an otherworldly state. Cruise control is initiated with "It's Not A Mindtrip"; the upwards journey continues within this hypnotic soundscape.
On the B side "WWA" is constructed upon clean broken drums, simmering throughout, never becoming carried away. "The Beat Club" is a raw and punchy encounter providing only feel-good energy from start to finish, pushing for the peak time moments. "Primary" rounds off this cohesive body of work with further innovative arrangements.
Man/ipulate has managed to capture the essence of the Trance era, drawing elements from the past and giving them a new lease of life via his sound. The OPIA camp is firing on all cylinders in 2022, with fresh new branding, a slew of releases ready to roll out, and a European tour firmly pencilled in their calendar.

A1 – The Flight
A2 – It's Not A Mindtrip
B1 – Wwa
B2 – The Beat Club
B3 – Primary