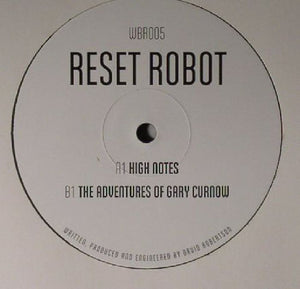 Whistleblowers 5th release is a two track EP from Reset Robot.
Hot off the back of his recent album Truesoul Reset Robot delivers two slabs of techno joy.
'High Notes' is a subtle acid builder . The acid and drums are arranged in a way that keep you on the edge of your seat.
'The Adventures Of Gary Curnow' is a stripped back techno groover. The persistent techno stab is complimented by drums which drop in and out and add an interesting texture to this cheeky number.
A1 – High Notes
B1 – The Adventures Of Gary Curnow