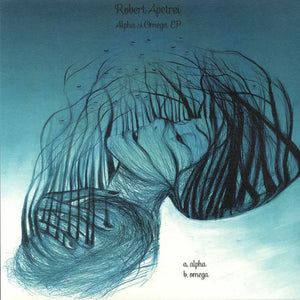 'Alpha & Omega' is the fourth release on VSA Records, the sagacious imprint spearheaded by Romanian duo Vinyl Speed Adjust. The label's latest installment comes in the form of an inaugural project from Robert Apetrei, one half of Dubsons.
'Alpha' fulfills the a-side, presenting a rugged cut of rolling percussive repetition, synonymous with the textbook groovy sound we've quickly become accustomed to expect from the label. Intertwined with a profound melodic atmosphere, the undercurrent bass line transcends you on a floatacious journey, leaving you revelling in a minimalistic causatum, and longing for more.

On the b-side, 'Omega' completes this reinvigorating EP, with a techno centric dynamism that exudes perpetual energy. With its dubby and relentless groove, fused with a more subtle melody, its dualism between peak time breakdown and the beginning of after-hours, ascertains Robert's aptitude for producing music of the highest order.
A1 – Alpha
B1 – Omega