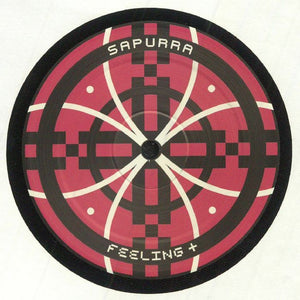 Seven years and forty releases later, old friends reunite for a special occasion. JOSS, the boss of Kyiv vinyl label Artreform, is glad to announce a new release by Sapurra, the project helmed by the weathered DJ Sergey Sapunov. JOSS and Sapunov have enjoyed top stardom status within Heaven dancefloor of Kazantip ever since day one. The same dancefloor Laurent Garnier reminisced playing in the extended edition of his influential book ELECTROCHOC.
Nowadays, these two are traversing parallel courses. New Sapurra tracks deliver easily distinguishable, authentic sound of Artreform: classic tech-house that is slightly leaning on the techno side of things. One of Sapurra tracks on offer is boosted with a masterful remix by Argentinian DJ Franco Cinelli.
Cinelli is notorious for his groundbreaking Picaro EP recorded together with Bruno Pronsato, a skillful producer creating deep house with surgical precision and attention to craft. Franco's shows are an experience of its own thanks to a combination of vinyl DJ set elements with electronic music live performance.
Sapurra's latest release on powerhouse Ukrainian imprint is called Feeling+. And this very feeling, this resonant pulsation is what keeps Artreform's gears in motion and its history being written on to date and on.

A1 – Feeling+
A2 – Samosa Boy
B1 – Feeling+ (Franco Cinelli Remix)
B2 – Acid Experience