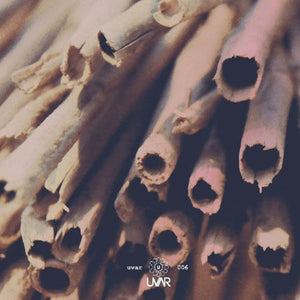 Magic number six from the UVAR catalog comes in the form of Sepp's first album entitled "Timpuriu".
A collection of works gathered in the past year that encompass a wide variety of moods and emotions that will shake your body and intice your minds with his characteristic austere beats and quirky style tailored to melodies that will transport you to far away lands of wonder.
From start to finish, the album reveals itself and blooms from the fast paced dancefloor bombshell that is "Motus In Urbe" into the serene "Drumul Cu Povesti" and ending in epic fashion with "Coup De Vals", a breaky and immensely harmonic affair.
Vinyl only, 180 gramm & original artwork included in shrinked sleeve.
A1 – Motus In Urbe
B1- Tamburet De Romancero
C1 – Drumul Cu Povesti
D1 – Taina Gorunului
E1 – Sauve Qui Peut
F1 – Coup De Vals