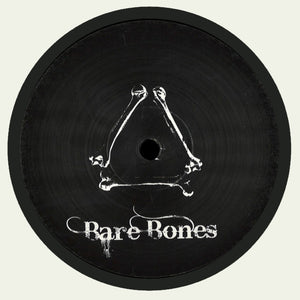 We are pleased to reveal the first release from a new vinyl label and blog. Bare Bones Recordings are a purveyor of all things Deep House, and BBW001 is a Various Artists EP with individual tracks from four excellent artists. The idea is to showcase the various styles the label will put out with future releases.
Up first is Entrepot head honcho UC Beatz with "Dullness" which portrays a classic deep house sound, with a modern twist. Former Ruff Stuff member Flaze offers "Forty" that simply destroys dancefloors with an almost Techno feel. Fresh from recent releases on Burnski's Aesthetic and North Wales label Floorpiece.
Adam Nahalewicz's track "Out There" is a deep minimalist workout. The final track from Slur "Uncaged" keeps the emphasis firmly on an underground tip with a real DJ weapon.

A1 – UC Beatz - Dullness
A2 – Flaze - Forty
B1 – Adam Nahalewicz – Out There
B2 – Slur - Uncaged