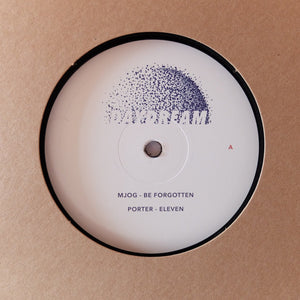 Daydream 01 is the debut release of the Daydream imprint – a brand new label based in France and focused on forceful groovy house exclusively on wax. The imprint seeks to offer an intelligent and efficient vision of house music in order to provide perfect DJ cuts. This first EP delivers 4 original tracks produced by talents from France and Germany.
MJOG launches the various with "Be Forgotten", a beautiful journey balanced between deep synths and solid drums.
Then, with "Eleven", Porter presents a raw and dynamic cut where harsh sounds and hypnotic pads play together on a sustain rhythm.
On the flip, "Future" from Walker is all about dubby sounds, loud kick and deep bass, a very immersive homemade tune.
Finally, MJOG closes this first chapter with "Peace Is At Hand", a classy and strong house cut designed for dance.
A1 – MJOG – Be Forgotten
A2 – Porter - Eleven
B1- Walker - Future
B2 – MJOG – Peace Is At Hand