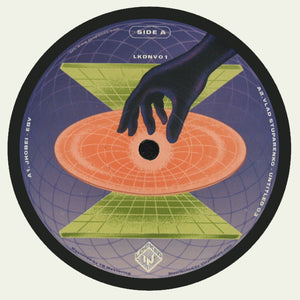 Debut vinyl release straight out of Amsterdam from Locked-In.
A 4 track compilation brought to you by a stellar lineup of Jhobei, V. Stuparenko, N-GYNN, and Garouda. On the A1 Jhobei cooked up a psychedelic electro cut which carries you away on a trippy journey. A2 Ukranian wiz kid V. Stuparenko delivers a unique composition of tribal elements perfectly setup for the afters.
On the flip. The B1 is handled by the one and only N-GYNN, that bouncy bassline leaves you no choice but to move in an almost mechanical way. B2 is wrapped up by Garouda with the rolling house vibe, a hypnotic tempo straight from outer-space.

A1 – Jhobei - Ebv
A2 – V. Stuparenko – Untitled 03
B1 – N-Gynn - Morag
B2 – Garouda – That Organ