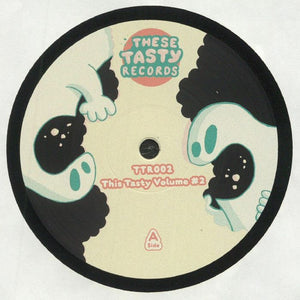 These Tasty Records strikes back, entering 2021 in absolute class with its second instalment.
Opening the ball with 'Retour', it is none other than Cesare setting an essential mood setter, followed by label head Aymeric's 'Old Mechanics' put at work into an acid, proggy and spooky bomb.
'Kapox' by Hubz starts the B-side by soothing the vibe, transporting us straight into the depths of the universe, followed by Muraca's 'Acid Taste', landing the spaceship smoothly and safely back on Earth.

A1 – Cesare Muraca - Retour
A2 – Aymeric – Old Mechanics
B1 – Hubz - Kapox
B2 – Cesare Muraca – Acid Taste