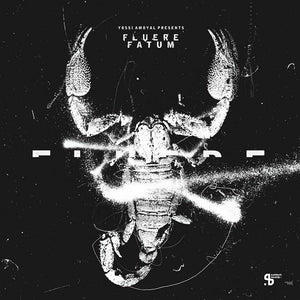 The Sushitech label turned 15 years old in 2020 and to celebrate this milestone Yossi Amoyal has put together the Fluere compilation across four discs, plus this extended fifth part, titled Fatum.
Juan Atkins' remix of 'Someone' by Killer Loop takes up residence on the A-side of this three tracker, all swirling, warm pads and spiralling filters, the percussion almost leaning towards disco with its syncopated handclaps, although the overall effect is as shiny and futuristic as you would expect from this Detroit legend.
Flip it over for Terry Brookes' 'Breaking Cycles', a calm spoken word narration providing a meditational mantra to accompany the chugging house foundations, full of gentle tease. 'Limits of Likeness' by MSL completes the package with restless electro machinations and shifting clouds of synth floating across its horizon. Sheer bliss all round.

A1 – Killer Loop – Someone (Juan Atkins Remix)
B1 – Terry Brookes – Breaking Cycles
B2 – MSL – Limits Of Likeness